A lavender field
in Parco del Pollino
brings a pinch
of Provence in Calabria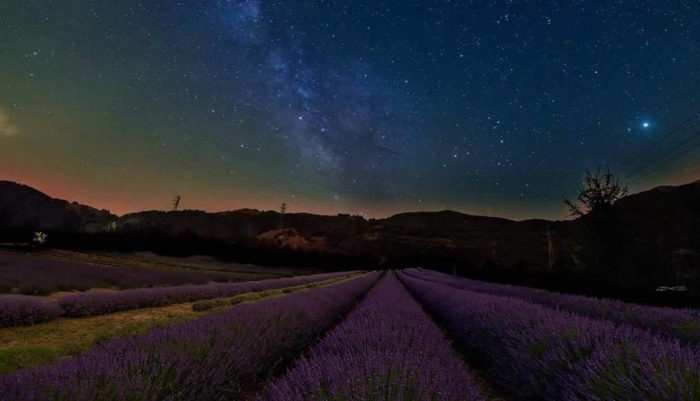 The accidental discovery of a few purple seedlings with a strong scent soon led Selene Rocco to the creation of a park with eight different varieties of plants, some of which have also healing effects. She told us all about her unexpected journey
Inside Parco del Pollino, in Campotenese (Calabria), you can find a huge field of lavender. This marvelous and enchanting landscape has been founded and is now managed by Selene Rocco, who brought a pinch of Provence into a poetic and unexpected place of Southern Italy.
THE HEALING EFFECTS OF LAVENDER LORICANDA. «The idea of ​​a Lavender Park – tells us the Calabrian Selene Rocco – is the result of the big love I have towards my land, but also of an unexpected event. I had abandoned my law studies and returned to my homeland to create a B&B. One day, while I was taking a walk at high altitude with my mother near the land we had recently bought, I found some purple plants with a strong scent. I was intrigued by them and immediately transplanted them into my property. Right after, my mother extracted an essential oil that turned out to be curative». Thus began an intense search to find out more about that small plant growing at high altitude without difficulties. «We immediately sent a plant to the IBIMET of the CNR of Bologna, to understand what species it belonged to and if it really had healing effects. Thanks to the contribution of the University of Bologna, we discovered more about that little miracle and fertilized hundreds of seedlings in vitro in order to extend our lavender field». This is how Selene Rocco found out that it was an endemic lavender from Pollino botanics call Lavanda Pyrenaica or angustifolia. In any case, she is adamant about calling it Lavanda loricanda in honor of the loricate pine typical of the Calabrian-Lucanian Apennines where she found it.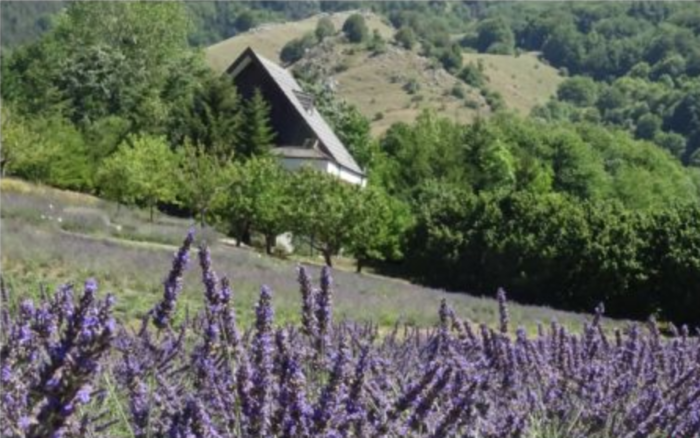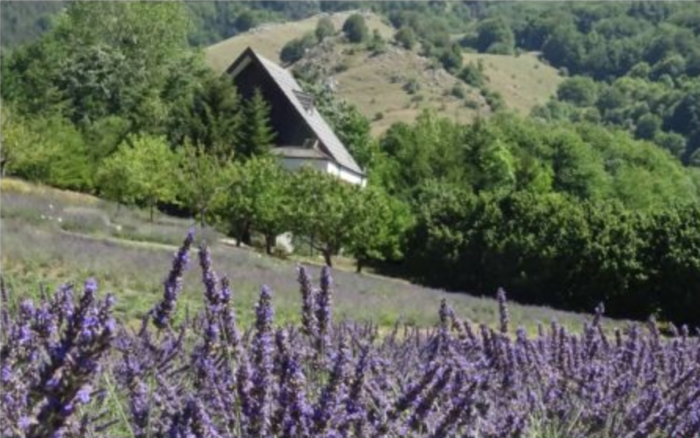 A PINCH OF PROVENCE IN CALABRIA. «During my research work I have relied only on my own strength, as unfortunately the local government has been unsupportive for the most part. Initially we got in touch with several European countries, including France. Their contribution, however, was limited, because in the homeland of lavender its cultivation has a purely commercial purpose». For Selene, instead, her field of lavender was not only her work, but above all a way to nourish her soul while giving Calabria the beauty it needs. «After our research, we selected eight different lavender varieties, including two autochthonous ones. The angustifolia is the least perfumed type, but we extract our essential oil from it, because it is the one with curative effects. In addition to that, we produce soap, herbal teas, candles and bath salts, even if our greatest joy is when tourists or schoolgoers come to visit us and get surprised to find a pinch of Provence here».
BEAUTY AS A PHILOSOPHY OF LIFE. In Italy there are also other fields of lavender, such as those in Assisi and in Emilia Romagna, but Selene states with pride that no one is as large as hers – as big as the dream that brought her back to her land and pushed her to invest in the territory: «Calabria is a region still to be known, and among its treasures there is Parco del Pollino, where you can find my lavender field. It is a wonderful place that, barring serious economic problems, I am not going to leave».
Translated by Eva Luna Mascolino