A new life for the land: Ligama's revolutionary street art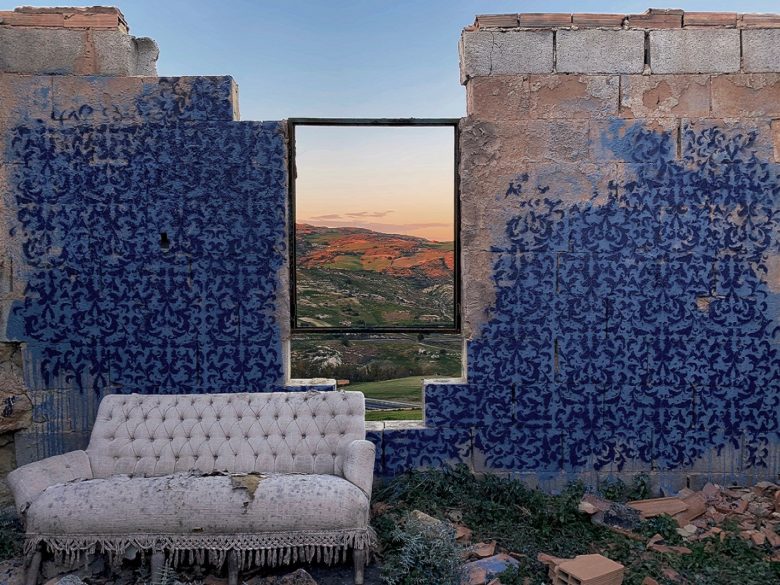 Giving new chromatic life to forgotten ruins is the aim of the street artist. All in the name of a cultural revolution that must start from public art
Images of ancient and ruined farmhouses scattered in the Sicilian countryside, revived and almost relocated by an artistic intervention, went already all around the world. The creator of this small revolution, which involves the land and communicates actively with it, is Ligama. The Sicilian artist has roamed his land in the last few years to spead his idea of what art should be. Some of his works can be seen in Catania too, like the Poseidon portrayed on a wall at the entrance of San Giovanni li Cuti. Ligama, who has now become one of the contemporary symbols of street art, told us something more about his projects.
ULM. One of his works that really have caught the attention of the public is ULM (Un­com­mis­sio­ned Land­sca­pe Ma­ni­pu­la­tion), started in 2017 without commission. Starting from a trip among Sicilian farmhouses, Ligama has recreated the past of these places modernizing and giving them new purpose within the territory. Colours speak: an artificial intelligence algorithm turns sound sequences into colours. How did it start? "ULM started long before that, maybe it's always been in my mind ‒ the artist said. It's the conscious choice of the importance of distraction and observation. It's a trip born of curiosity and instinct to interact with time through my ancestral ties with these landscapes. The effect of interventions went well beyond my expectations. I always unconsciously knew that this would be a pretty important project, but I never imagined it to draw so much attention". About the interaction of the works and their uncommissioned nature he said: "The established dialogue is like an arm wrestling with the attention of those passers-by who never paid much attention to farmhouses before my intervention, as if they were absorbed by a daily and absent-minded view of the landscape. I never had a problem with the uncommissioned nature of this project: the countryside, much like the road, has its rules. And I respect them".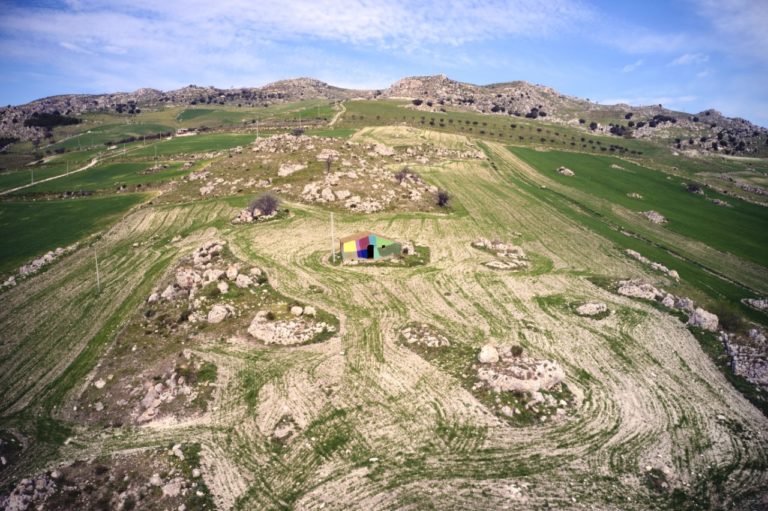 STREET ART AND AROUND. Ligama's interventions are included within street art, which nowadays engages and interests many more people than before. Cases such as that of Bansky, the English artist who has moved the global public opinion with his "unexpected" works, are good examples. How did the idea of street art change and become so popular? "I think that street art and graffiti are two distinct and very different art practices. What sanctioned and made them socially accepted, or rather made them a trend, are social media, especially Instagram and Facebook. Before anybody knew what I was doing and nor anyone thought that being artist was a real job. But it is all different now". Today, in Sicily many festivals and interventions of urban regeneration are related to art. Can this bring a significant change in society and minds over time? "In recent times public art is meant by many as synonym for regeneration or even worse for gentrification. It's obvious that art isn't enough to provide for decades of careless urbanization, it would be like swept under the rug. You have to act sensibly, although the effect of public art on people in recent years is really amazing".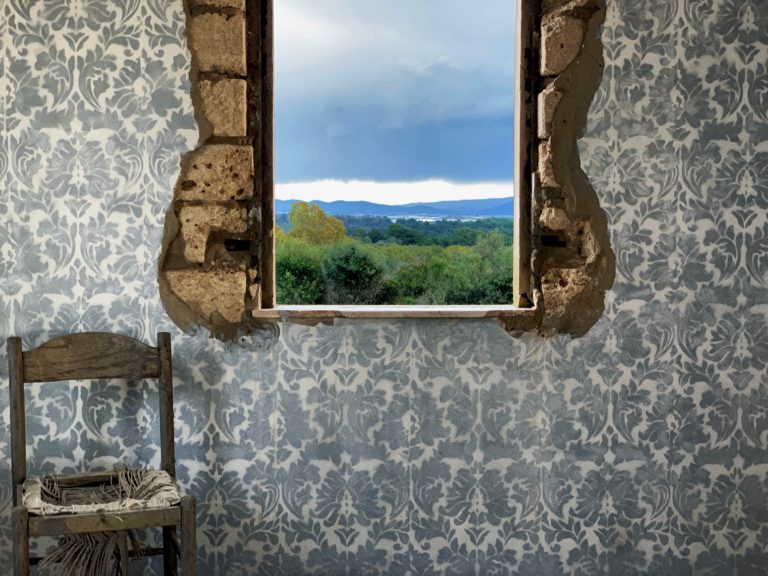 EVOLUTION AND ART. Ligama's works sometimes seem to insert a virtual reality into objects in which time settled, but in others something totally new is a combination of science and art. "Art can spare everything except authenticity and honesty, the rest is just a set of means that can use". And that's the answer of Ligama to the question about the link between art and technology as a sign of the times. He concluded: "It's clear that technology has affected the evolution of art, both in terms of tools and its language. I'm very fascinated by it and it's evident in my works". And what will be the next evolution? "What still doesn't let me sleep is the search for a perfect balance between figure and abstraction. But this concerns only the formal aspect of my research. What I really want is that everyone can think and be reflected by looking at my works. This would mean reaching an iconic synthesis and a universality of language that will make me a mature artist. But there's still time".
Translated by Daniela Marsala