All the secrets of the arancini, the famous Sicilian rice balls stuffed with all sort of ingredient
---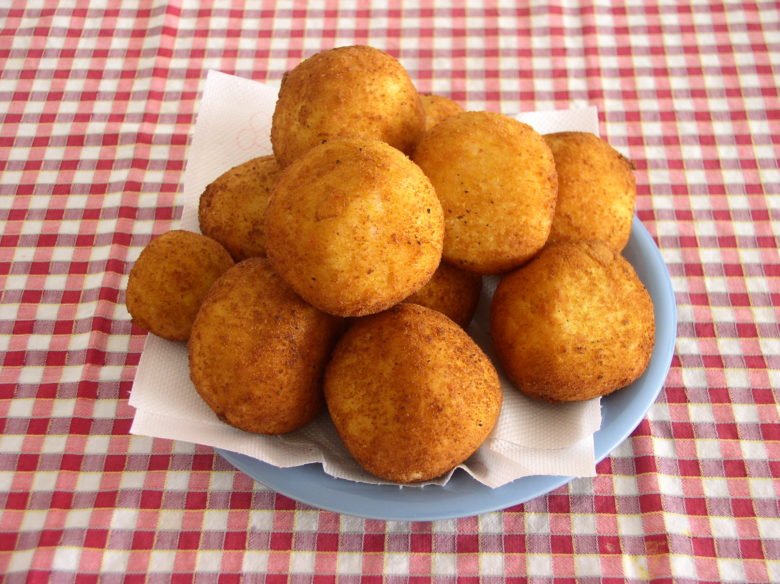 Their double denomination can be explained considering their inspiration to the round and large oranges that recall this culinary specialty in shape and size. Regardless of the variant one may prefer and the salty or sweet seasoning that can be chosen, however, there is no shortage of curiosity about this Sicilian delicacy
Tasty, characterized by multiple ingredients and famous throughout the world: these are the famous arancini, a typical dish of Sicilian culinary tradition that was included in the prestigious Oxford English Dictionary just a few days ago, in order to formalize a linguistic recognition that finally goes from hand in hand with the gastronomic one. In fact, who has never tasted what the eastern half of the island calls arancìnu (masculine) and the western half arancìna (feminine), causing an internal dispute since forever?
Their double denomination can be explained considering the inspiration to the round and large oranges that recall this culinary specialty in shape and size. According to some, it should therefore be called arancìna (feminine) as the fruit in question (arancia, in Italian), while according to others it would be more appropriate to use the masculine version, as indeed it happens in dialect in many other cases of fruit names. Regardless of the variant one may prefer and the salty or sweet seasoning that can be chosen, however, there is no shortage of curiosity about this Sicilian delicacy.
According to a first theory, in fact, its creation would date back to the period of the Arab domination, when oranges were imported into the region and where the habit of consuming rice and saffron with various types of meat and spices was bread. Usually, however, its breading crispy layer is considered to be invented under the reign of Frederick II of Swabia, when the habit of bringing food with oneself while hunting required a consistency that wouldn't have crumbled or melted easily.
From the etymological point of view, the term was already present in the Sicilian etymological, vocabulary both in Italian and Latin languages by Michele Pasqualino published in Palermo in 1785, although his first literary use was attested in 1894, in the novel I Viceré published by Federico de Roberto, up to Inspector Montalbano, the main character of Andrea Camilleri's detective novels, who is a well-known lover of arancini. Finally, it is interesting to observe that at the origins their sauce had to be only sweet, while their conical shape in the area of ​​Catania is due to a homage to the Etna. In other words, they have as many peculiarities as are the centuries of their composite and "tasty" history.
Translated by Eva Luna Mascolino