To learn from a distant era and to reflect on its still current importance, passing through the enhancement of our link with the territory : this and much more is what we talked about with Agatino Reitano who set up his idea together with a colleague after years of training in the field.
A unique project conceived about 12 years ago by the passion for prehistoric archeology of two young Sicilians. We could then define the Etna Archeopark (recently built on the slopes of the volcano) a faithful representation of an ancient Bronze Age village, belonging to the so-called Castelluccian culture (dated between about 2300 and 1700 BC). The latters aims to highlight an era which is too often dealt with superficially, especially in Sicily. But do not believe that it is simply passion: «In addition to this – tells us Agatino Reitano, who works as a guide in the field of naturalistic tourism – this project presupposes the fact that my colleague and geologist Francesco Cavallaro and I have we have deepened the topic by doing many studies, gaining experience, visiting different prehistoric Sicily sites and collaborating with leading figures in the sector».
A DYNAMIC PLACE. In fact, the activity of collaborators throughout the duration of the visit makes the park suggestively peculiar, also in relation to other experiments of prehistoric reconstruction, which, however, are not accessible to the public or do not refer to the Bronze Age period. «Based on the skills we have acquired during this long time – continues Reitano – we do not limit ourselves to commenting on what is present inside the park, but we do a real-time demonstration of how to achieve those specific things and this is what makes the place alive». This is how visitors – especially elementary school children who do not find these notions in books – can realize how a stone was chipped or how the arrow cusp was made through an active fruition, until it was discovered how the pots were cooked and then painted through particular pigments. As Reitano confirms, such an approach allows «to make known aspects of Sicilian prehistory most often unknown». And it is not all.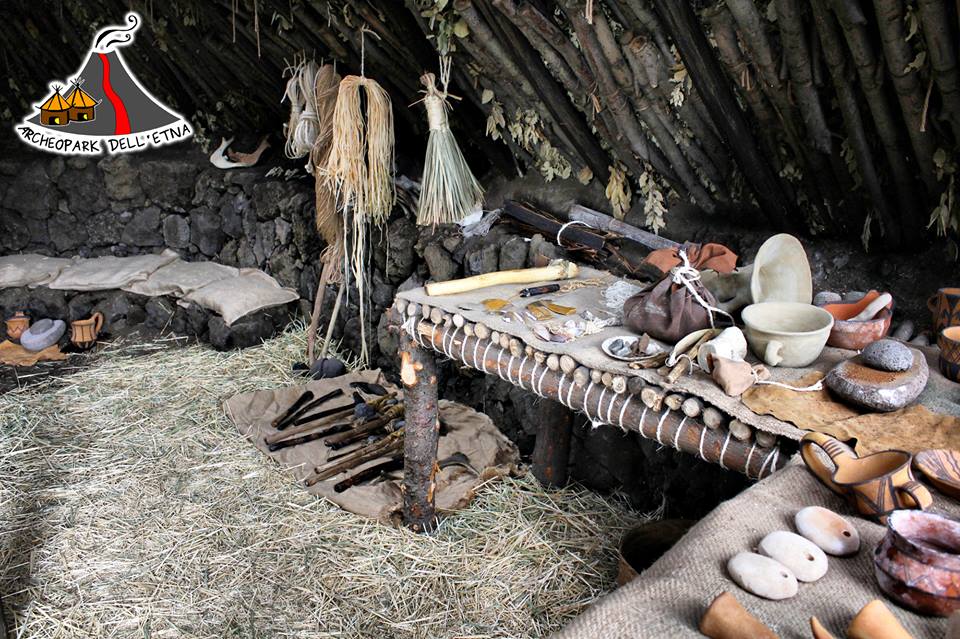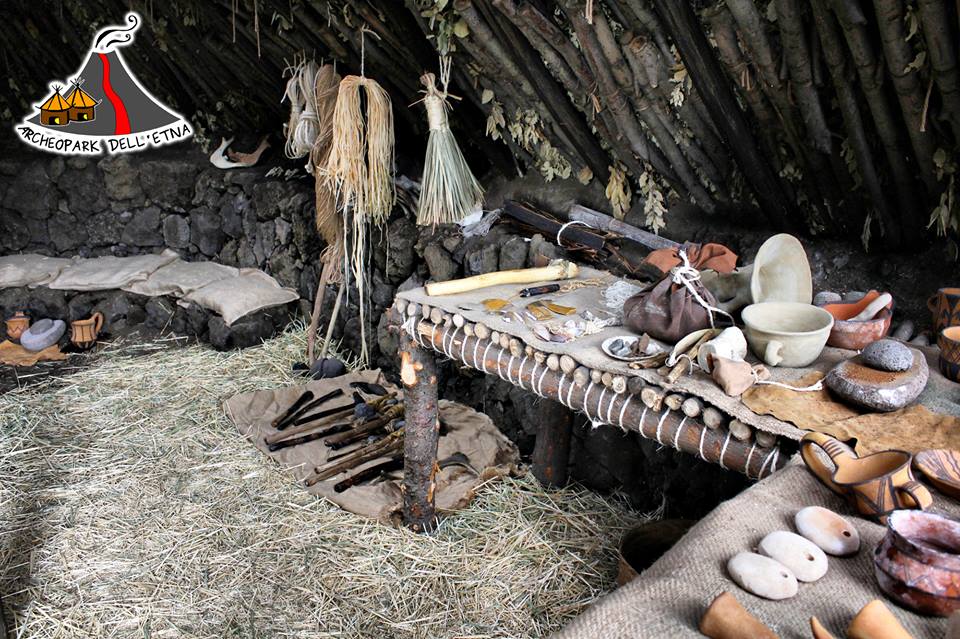 KNOWING AND LIVING THE PREHISTORY. Equipped with two huts (one imagined as belonging to a family of craftsmen and the other to a hunter), a frame, a drier for the bones, a rare sepulchral structure inside a dolmen and even a landfill where the waste from the processing meet, the village aims to reconstruct all aspects of the daily life of a prehistoric community at 360 degrees. Reitano explains that the combination of these elements contributes «to making visitors participate in this has remained unchanged in the millennia. Therefore, in the common imaginary the actuality of certain elements seems different from what is the reality when speaking of prehistory». An example above all is that of the spindle, «an instrument invented in the Neolithic with which we show how to obtain a thread from raw wool and which is still used today by some elderly ladies». Adopting such a perspective, prehistory can surprisingly turn out to be not only something stale to read in a book, but the key to understand that something that is far away in time does not always have to be different from our everyday life.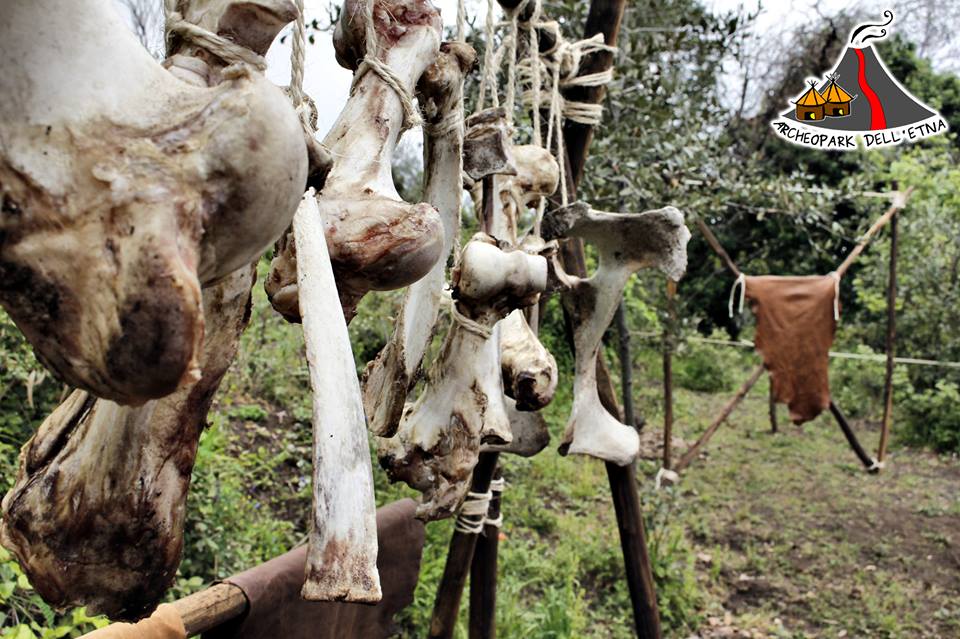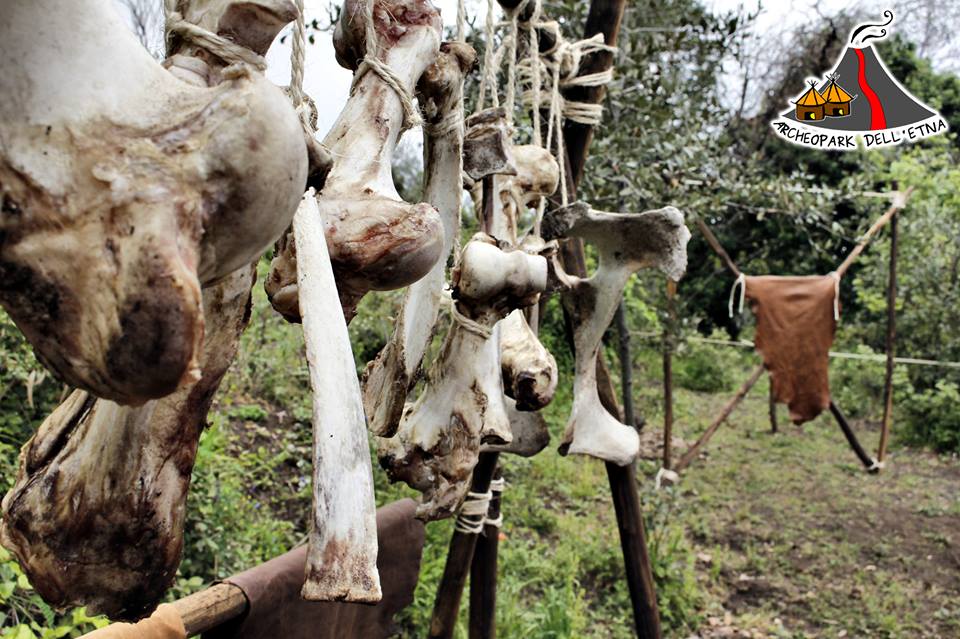 A BOND TO REDISCOVER. It is for this reason that thanks to the park we can not only reevaluate an entire civilization and, as Reitano said, learn from a man who «had a marked appreciation of the geography of the Mediterranean, Europe and the Middle East; who could also sail on rather sophisticated boats, and had far greater abilities than we imagine». In addition to this, we are also able to become aware once again of how deeply rooted and important can be the bond that human kind has always established with the territory. The guide clarifies that «it is no coincidence that the place has been called Archeopark dell'Etna: its name underlines this age-old bond». A bond which can prove successful even today. Reitano points out that «there is also the will to continue betting on our territory despite all the difficulties. We try to win this bet by focusing on quality and for the latter we have spent a lot on money, labor-power and hopes». Competence and originality are the secrets of the project that will soon be used on a large scale. «At the moment we are managing only school visits and in the summer we will organize some events. But starting from autumn 2018 and throughout 2019 we will surely open to the general public on the basis of some pre-established events and days. It is due to the nature of the park, that cannot be visited in a static and passive manner without a commentator/experimenter accompanying visitors».
The Archeopark is further expanding and is located in Pisano, a hamlet of Zafferana Etnea. It is hosted in the "Il Pirosseno" farm and was inaugurated on April 12.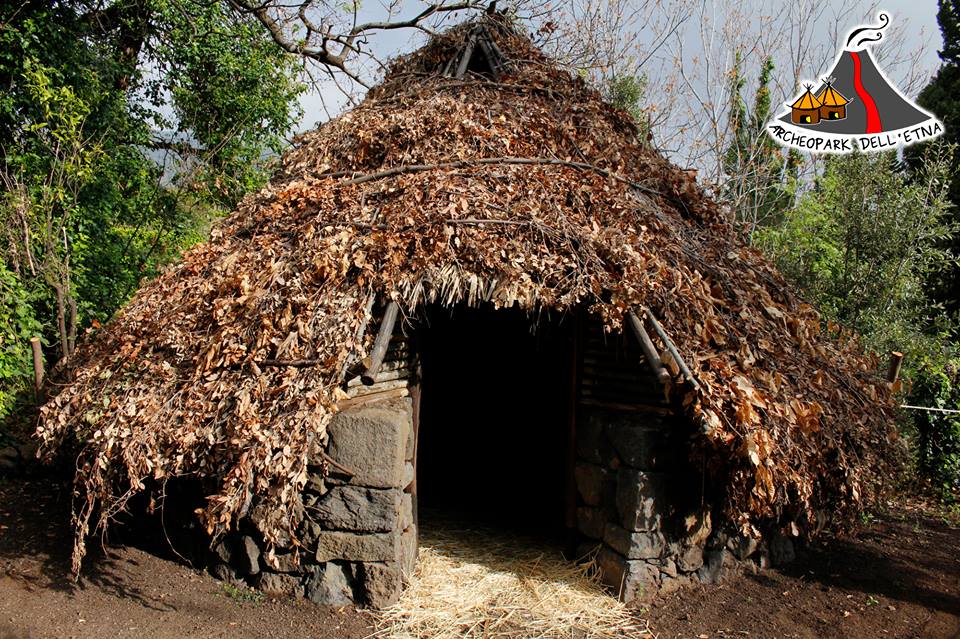 Article of Joshua Nicolosi translated into English by Eva Luna Mascolino