"Du currivu" house was built out of spite and is the smallest in the world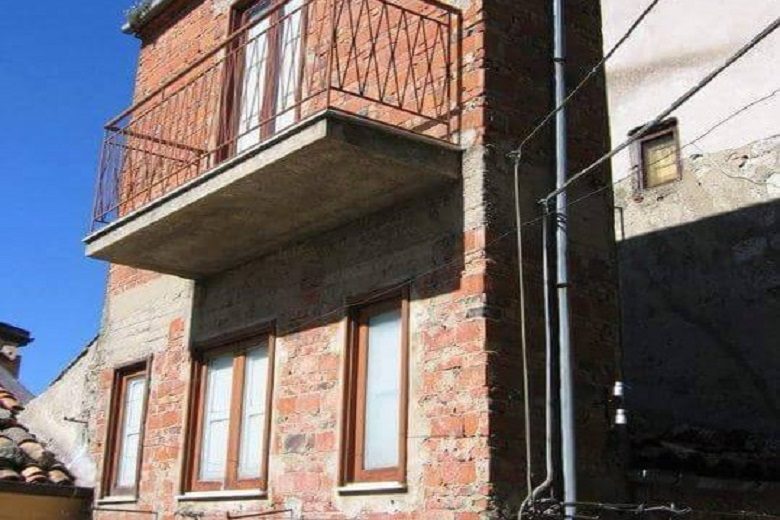 It is a two-storey house, large enough to hide the windows of the building behind it. But, with its width of just 3 feet, it could be the smallest in the world. This tiny building is located in a Sicilian village in the province of Palermo: it was built in the middle of the last century, perhaps after a dispute between neighbours, and now has become an unusual tourist destination
The text of a famous Italian song for children reads: «There was a very nice house, without a ceiling and without a kitchen»… What if we told you that such a small house really exists? It is not in Madness Road number 0, as the song says, but in Petralia Sottana (province of Palermo).
We are talking about the "casa du currivu", that is in Sicilian dialect "house of the spite". Considering its measures, it could be the smallest house in the world and, according to some rumors, it was built in the 1950's only because of a dispute between neighbours, who were perhaps related to each other. Local people say that a man wanted to expand his home by raising another floor, but his neighbour (his brother-in-law, maybe) did not grant him the permission. An eye for an eye, a tooth for a tooth: the man, who owned a small land in front of his neighbour's house, used it to build a two-storey house that was only 3 feet wide and, therefore, uninhabitable.
The usefulness of such a construction? None. It was built only to obscure the beautiful landscape enjoyed by the neighbour. Inside the apartment there is nothing at all: only the floor and a staircase. The cottage is so tight that two people could not enter it together.
"In Petralia there is a house
everyone is always peering
A narrow tiny little house
from the floor up to the ceiling."
Pino Bullara
Unpredictable tourist attraction. From an economic and tourist point of view, the house is worthless. However, the place has become the destination of many tourists who go to Petralia Sottana just to admire it, animating the life of a village that had never been among the favourite destinations of travellers before. Even tour operators had always ignored it, even if now they often tell the story of this unusual construction to those who are looking for some odd attractions to shoot.
Translated into English by Eva Luna Mascolino