SEBASTIANO DI FAZIO
If you're immersed in the romantic atmosphere of an aperitif by the sea or of an evening party by the pool, a good drink is certainly a must have. Peach, watermelon and red orange are among the ingredients of five Sicilian recipes for special cocktails to try
For Sicilians, Summer is synonymous with outdoor fun, live music and cocktails to drink with friends. In this period the sea view rooms are undoubtedly the most popular, both for a simple aperitif and for an evening at the disco. With Summer, anyway, comes also the sultry heat typical of this land. In this case, there are some remedies that could help you boost your outdoor evenings, such as some cocktails revisited "alla Siciliana", i.e. with the addition of typical local ingredients. Here are our five suggestions.
1. Mojito "alla Siciliana"
Mojito is by definition the Summer cocktail. Any bar has its own mint plant and endless supplies of lime. If you love this drink, then you will also like its Sicilian version, which is obtained by adding some local ingredients. In addition to the traditional elements of the Mojito – lime, brown sugar and mint -, you can also add two slices of orange. Once you crushed them and filled the glass with ice, pour white rum and then add some cedar. Here is your Sicilian Mojito.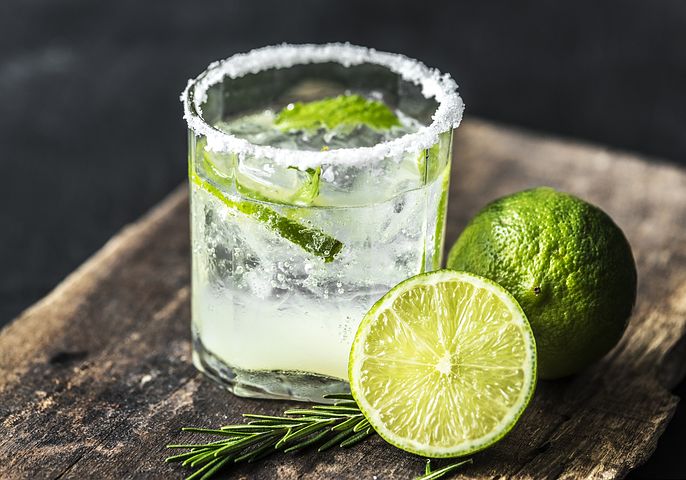 2. Sicilian Spritz
Aperol Spritz is the cocktail of any tasteful aperitif. In recent years, thanks to its lightness and its orange color, it has become known all over the world. A good variant of the original recipe consists of crushing two slices of Sicilian red orange together with a bit of pomegranate and mint. Add some strictly chopped ice, 3/10 of Aperol, 7/10 of Prosecco and a sprinkling of soda at the end, that's all.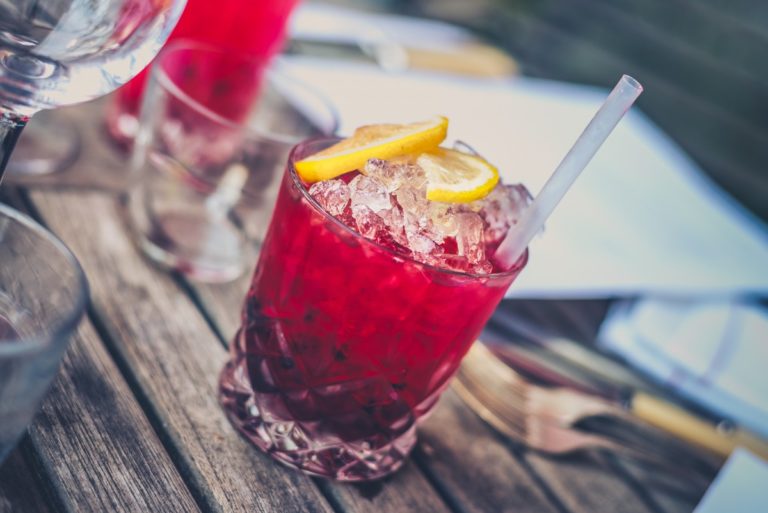 3. Negroni
Rumor has it that the Negroni was born in Florence by the genius of Count Camillo Negroni, who one day dictated to his trusted bartender his perfect blend: 1/3 of Gin, 1/3 of Bitter and 1/3 of red Vermouth. Thanks to that "alcoholic" intuition, the Count conceived one of the most loved cocktails by Italians and tourists to this day. The Negroni is a strong and decisive cocktail, which should be drunk as it was conceived. Hoping that the Count will not turn over in his grave, we can add a touch of Sicily to it adding a spoonful of bitter red orange to the main ingredients, so that it has a more decisive aftertaste than usual. Remember to drink it without straw!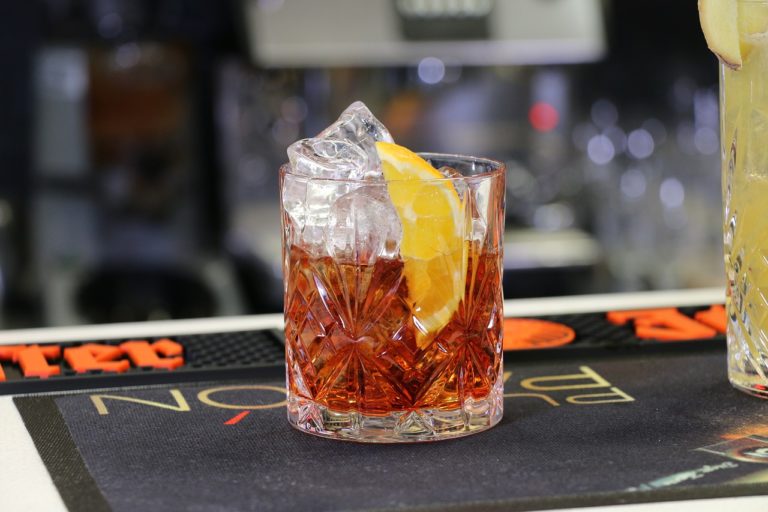 4. Peach and Ginger Mule
It was born in 1941 on the idea of ​​two entrepreneurs from New York, who tried to revive the fortunes of their restaurant by offering their customers an original drink. That's why they added vodka to the ingredients, which at the time was one of the most drunk spirits in Russia, but not as much in the United States. In recent years, this cocktail is back to being famous thanks to its freshness and its ginger flavor that have also conquered Sicily. Since its islanders also love the taste of peaches, they often try a special version of it, prepared by replacing the lime with a peach liqueur and a tablespoon of Grand Marnier. To decorate it, just add a few peach slices and a mint leaf.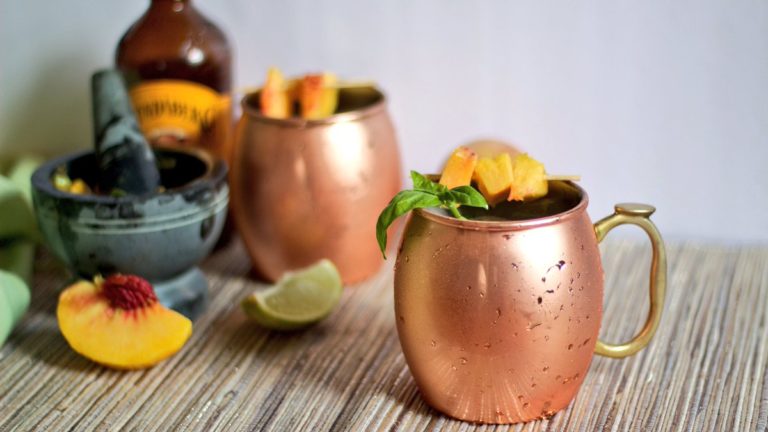 5. Watermelon Caipiroska
Caipiroska is another one of those cocktails that every Summer people love to drink. Its strong point is to be considered one of the freshest mixtures ever. The alternative with a strawberry flavor is the most popular one, but it is possible to replace it with an even more refrigerating Sicilian version, adding watermelon cubes to the original recipe. The result will be a refreshing bomb you could get addicted to.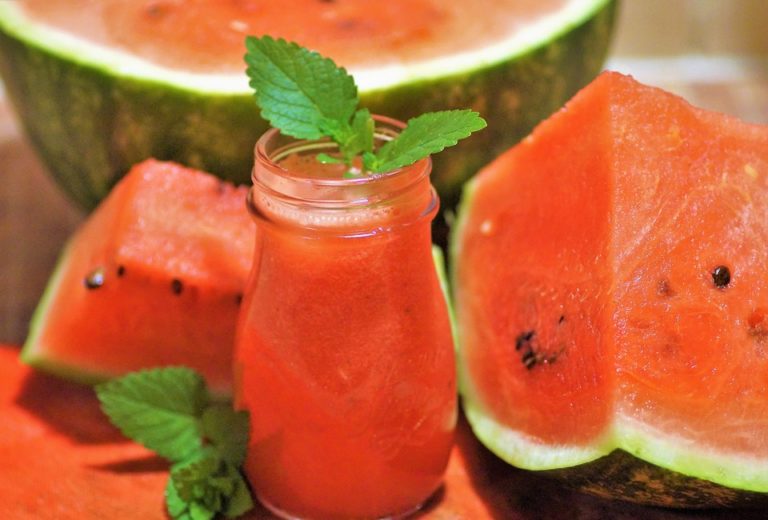 Translated by Eva Luna Mascolino