Villa Modica: the nineteenth-century garden hiding a Roman mausoleum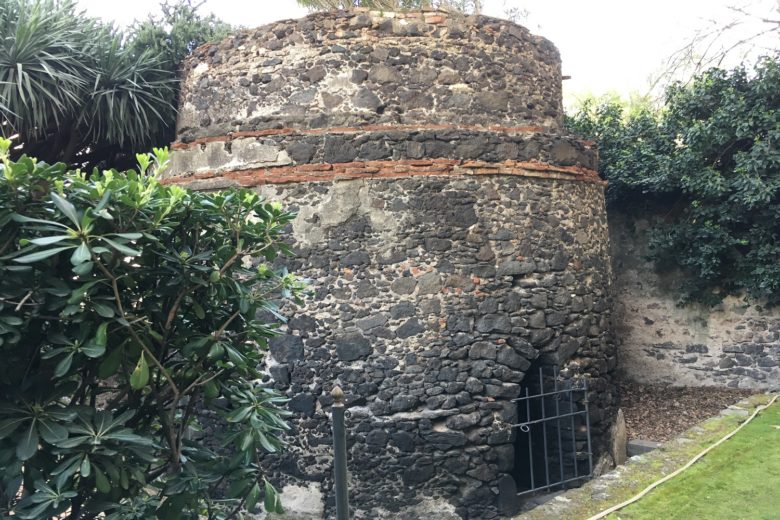 The dwelling appeared in the XIX century together with many other holiday houses and still hides the rich treasure of a Patrician tomb
No wonder you can find a Roman mausoleum dating back to at least two thousand years ago within a nineteenth-century villa, considering the millenary history of Catania. It is the case of Villa Modica, one of the wonderful dwellings rising along viale Regina Margherita, 35.
CENTURIES OF HISTORY ALONG (AND BELOW) VIALE REGINA MARGHERITA. Perhaps not everyone knows that right here, where nowadays cars pass through, there was once the Patrician Necropolis of Catania. In the XIX century the area became a resort, being part of the earldom of Catania, and this is how many villas which now run along the street appeared. Villa Modica, with its neo-romantic style and some neo-gothic elements, seems just one of these residences, while it owns a great treasure inside.
THE MAUSOLEUM. In the wide and well-finished garden of the villa there is, indeed, a Patrician tomb dating back to Roman era: it has a circular ground plant, it is made of bricks and it once consisted of two floors, as some evanescent ruins prove, such as its earthenware cornices and its small columns at the top. The mausoleum has a diameter of almost 26 feet and is wide and accessible: an arch (which now has a small gate) welcomes visitors in the circular area where you can find four recesses.
CARE OF THE MONUMENT. The fact that the mausoleum belongs to a private residence means that, although it is bound by the Superintendence, who really takes care of it is one of the owners of the villa, the engineer Carlo Modica. He keeps the monument in perfect condition with passion and perseverance, even climbing on the top of it to remove weeds, as he told us. «The villa was built around 1880 and the mausoleum had always been here, clearly» he said. «I don't know much about its history because I'm not an expert in the field and, even if I'm already a senior citizen, I was not born when it was built» ironically observed.
IT CAN BE VISITED, BUT NOT OBTRUSIVELY. Although it is inside a private residence, the monument can be visited and is mentioned in some guidebooks too. However, it's always good to be unobtrusive to try to make an appointment with the owners, in order to avoid crowded groups in the villa.
Translated by Daniela Marsala