Sicily: a low cost destination with dreamy beaches. Here are the worthy ones to visit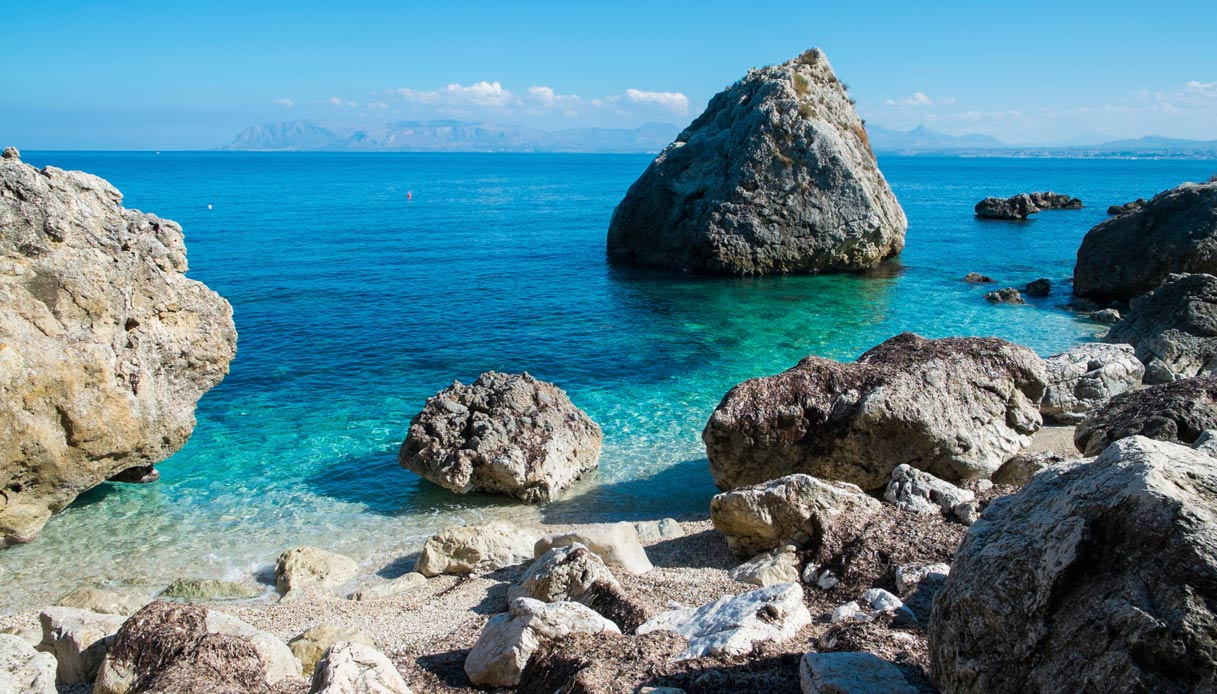 More and more tourists choose Sicily as their holiday destination. From Favignana to Agrigento and Mondello, here are ten worthy Sicilian beaches to visit at least once in your life.
Rocks diving into the water, kilometers of golden sand, spectacular views, crystalline sea and low prices are many of the reasons which push tourists to choose Sicily as their summer holiday destination. According to Edreams rank, based on the number of registered customers' reservations on the booking portal, Catania and Palermo (first and second place respectively) followed by Ibiza, are the top summer destinations. But what are the Sicilian beaches that tourists looking for sun, sea and relax should visit at least once in their life? According to Skyscanner, one of these is certainly Mondello beach, not far from Palermo, with its light sand and crystalline water.
MONDELLO BEACH (PALERMO)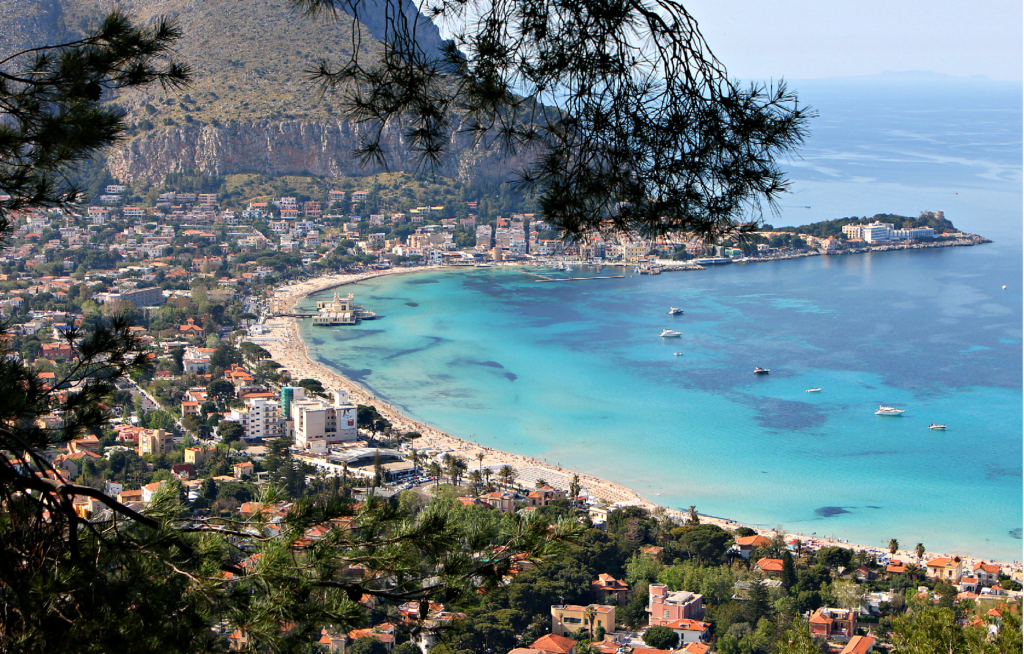 Then we find Sampieri beach in Scopello (Trapani), characterized by a series of coves into the rocks overhanging the sea of transparent water and rich seabed.
SAMPIERI BEACH (SCOPELLO, TRAPANI)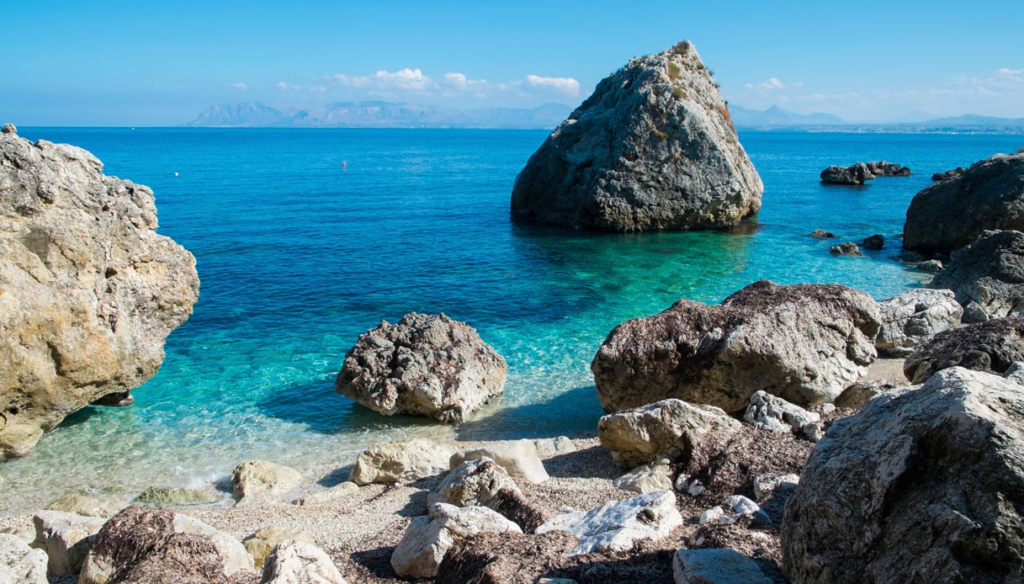 San Vito Lo Capo beach (Trapani) occupies the eighth position with its white fine sand and clear water.
SAN VITO LO CAPO BEACH (TRAPANI)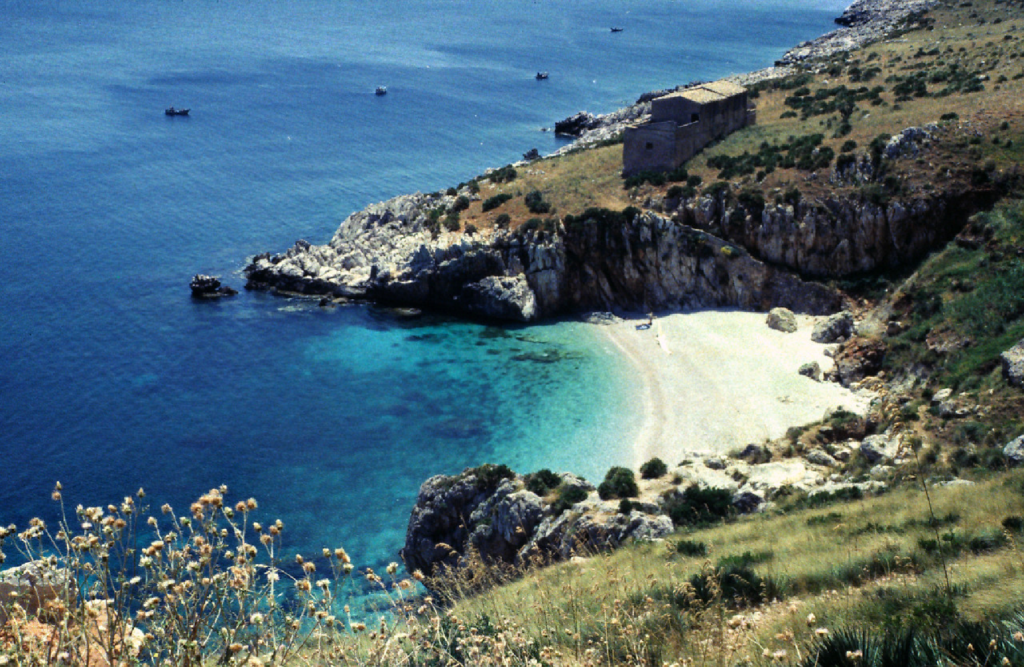 Calamosche beach, between Vendicari and Noto, is ranked seven. The golden sand and an always calm sea (because it is set between two rock promontories) make this beach a relaxing place where to admire rich marine fauna and a sea with intense colours.
CALAMOSCHE BEACH (SYRACUSE)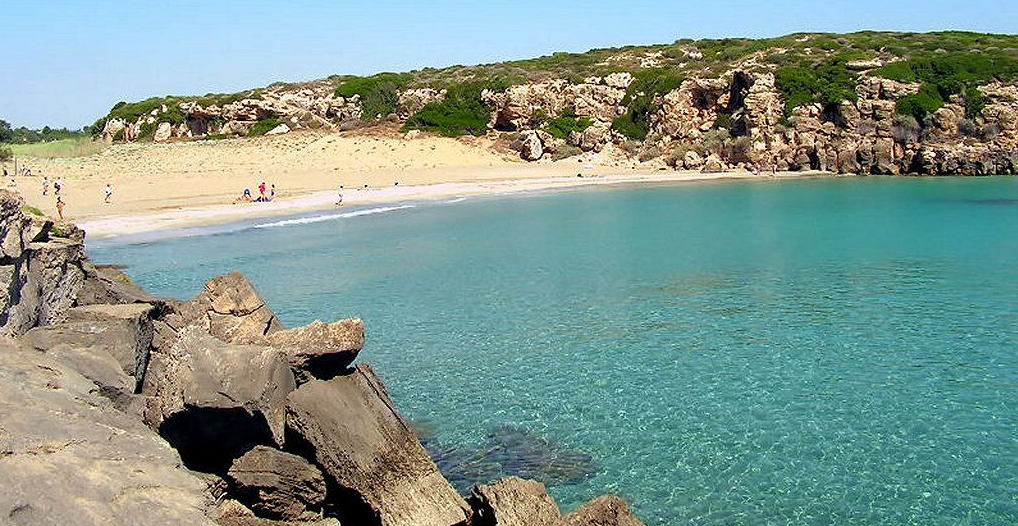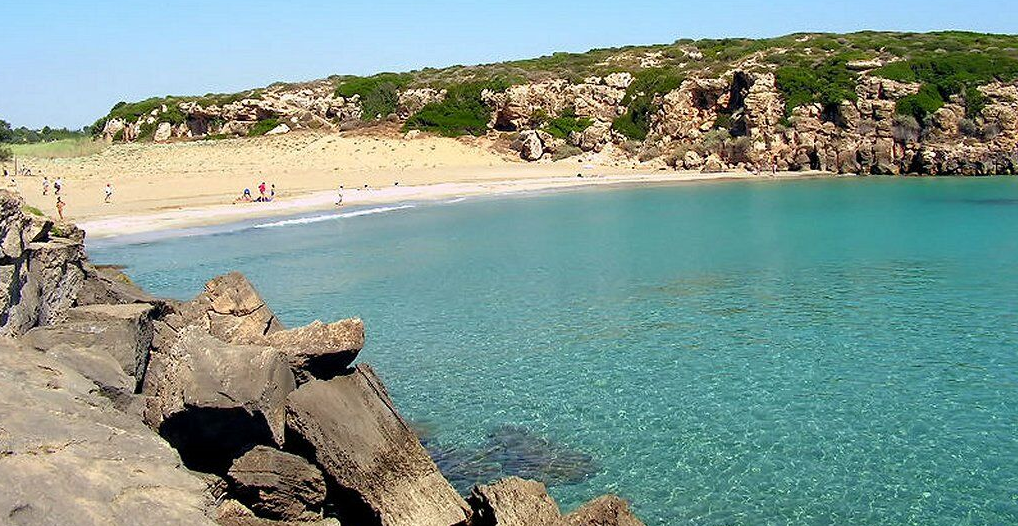 Fine and golden sand alternating with reef and crystalline water are the reason why Fontane Bianche beach, not far from Syracuse, is in the sixth position.
FONTANE BIANCHE BEACH (SYRACUSE)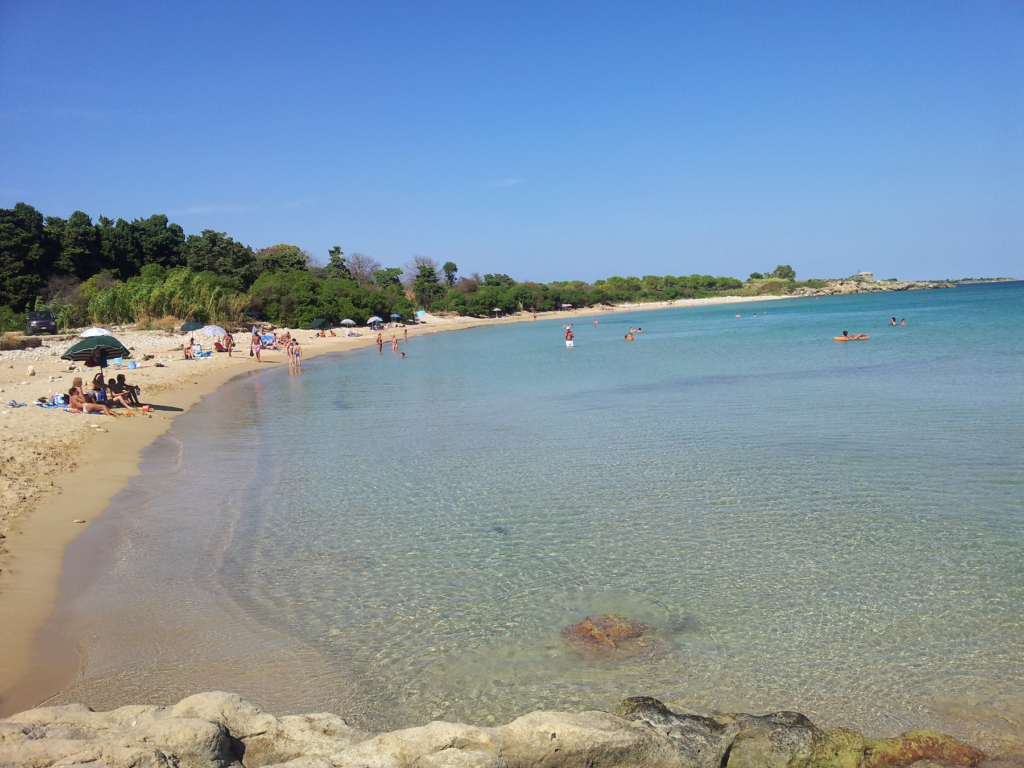 Isola Bella beach, near to Taormina, is placed on the fifth place instead. Limpid water and nature bump into each other in this islet you should visit at least once in your life to admire the beauty of a natural landscape and of a Caribbean sea.
ISOLA BELLA BEACH (TAORMINA)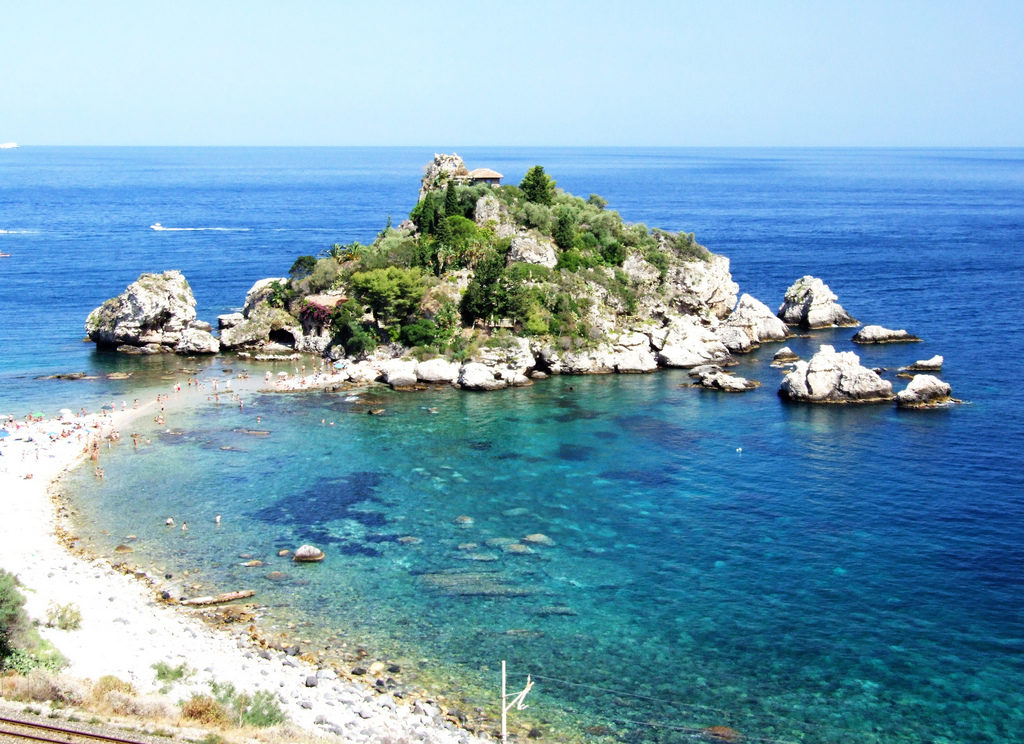 Thanks to its wild charm and limpid bluish water the number four of our list is Cala Capreria beach, in the Riserva dello Zingaro (province of Trapani).
CALA CAPRERIA BEACH (TRAPANI)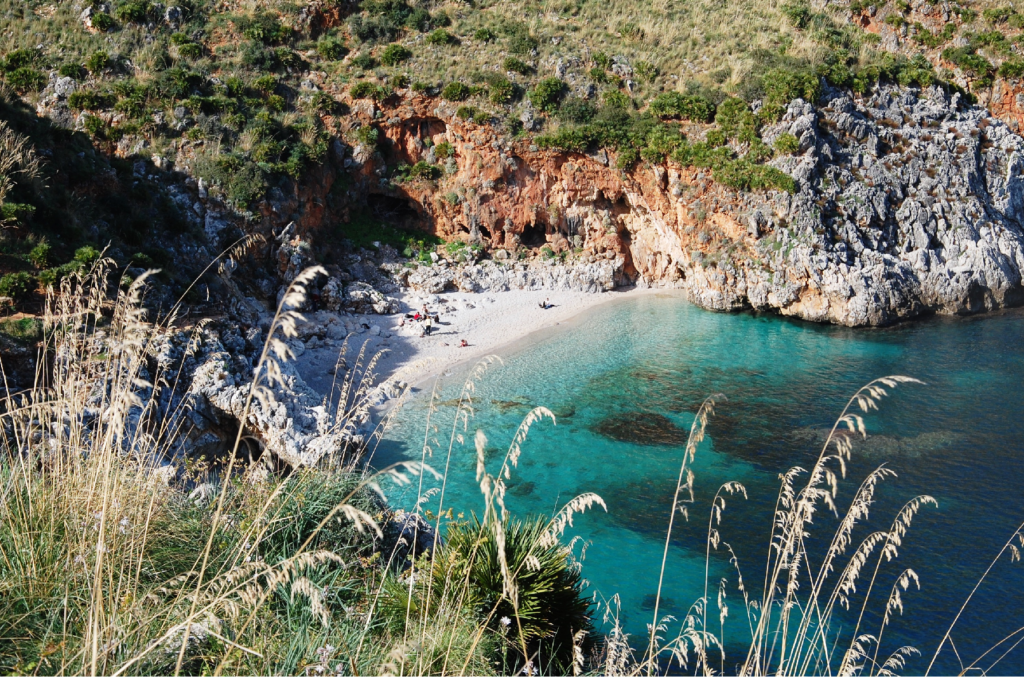 This beach made by white marl that raises above the light blue sea of Scala dei Turchi, between Realmonte and Porto Empedocle (Agrigento), is in the third place.
SCALA DEI TURCHI (AGRIGENTO)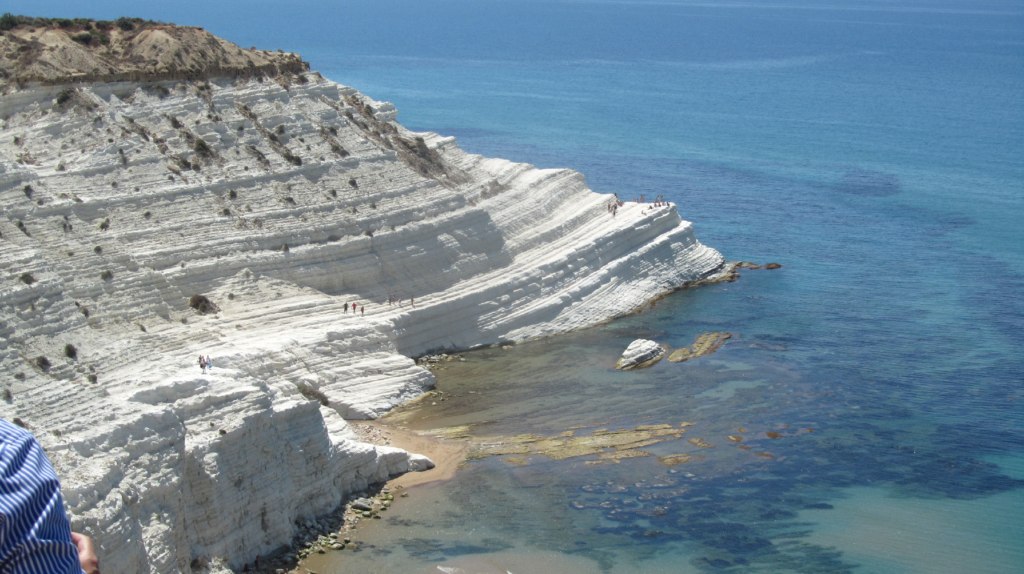 Tripadvisor users defined  Isola dei Conigli (Lampedusa) the most beautiful in the world. It amazes for the marine fauna in addition to its limpid emerald water.
ISOLA DEI CONIGLI (LAMPEDUSA)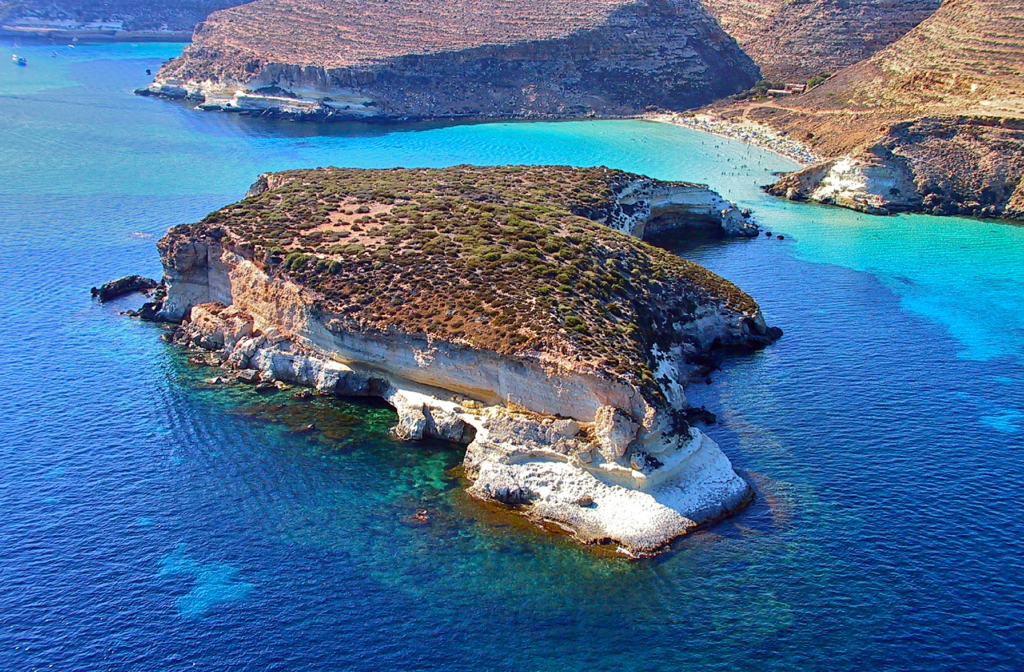 Finally, the number one is Cala Rossa beach, northwest of Favignana island (Trapani). It is reachable by sea, boat or overland through a steep path, which allows to see its suggestive turquoise water between rocks and coves.
CALA ROSSA (FAVIGNANA)