"Rame di Napoli": The cookie Sicilians can't get enough of on All Soul's Day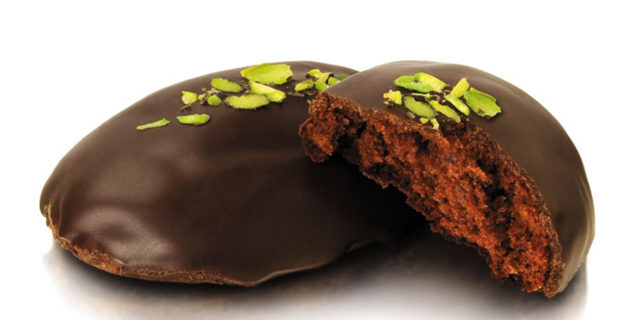 During this time of the year, this particular delicacy graces every Sicilian table. How this tradition came about and what makes this chocolate cookies so irresistible?
With the arriving of the Commemoration of All the Faithful Departed, Sicily is populated by legends, traditions and above all typical foods. They appear in our grandparents' stories, in every home and even in shops and supermarkets. There is no place worthy of respect where a characteristic dish may be lacking, and the city of Catania is no exception.
Among the typical delicacies of the region, this town has particular predilection for Rame di Napoli, soft cocoa biscuits coated with a layer of dark chocolate icing. According to a popular custom, they were given to children by their departed relatives if they had behaved well during the year.
Their recipe seems to date back to several centuries ago, although it has evolved and diversified over time. Originally, its preparation was limited to a mixture of flour and sugar with the addition of some cocoa and a few teaspoons of orange jam, while today the marmalade is often replaced by pistachio creams, compotes or Nutella in order to satisfy the palate of the most gluttonous customers.
Where does this dessert come from and why does it have such a curious name? According to some, its creation should come from a famous pastry chef whose surname was "Napoli" or "Di Napoli", and who consequently would remain forever associated with the delicacy he invented. According to others, however, the geographical area to be taken into consideration is that of Naples, which together with Sicily constituted the ancient Kingdom of the Two Sicilies. Therefore, the regions of southern Italy shared a similar folklore and gastronomy, which is why the biscuits could have been "imported" from Naples to Catania.
Anyway, the most original hypothesis, which would explain the dessert name, concerns the minting of a coin in copper alloy in order to replace gold and silver ones in daily trades. With the intent to pay homage to its introduction, someone would have thought of a dessert recalling the coin form. "Rame" is Italian for copper, hence the name of the biscuit, which translates to "Naples' copper". Centuries later, their etymology remains vague, but their taste is still able to satisfy literally anyone.
Translated by Eva Luna Mascolino