The way "Minne" of St. Agatha truly came to be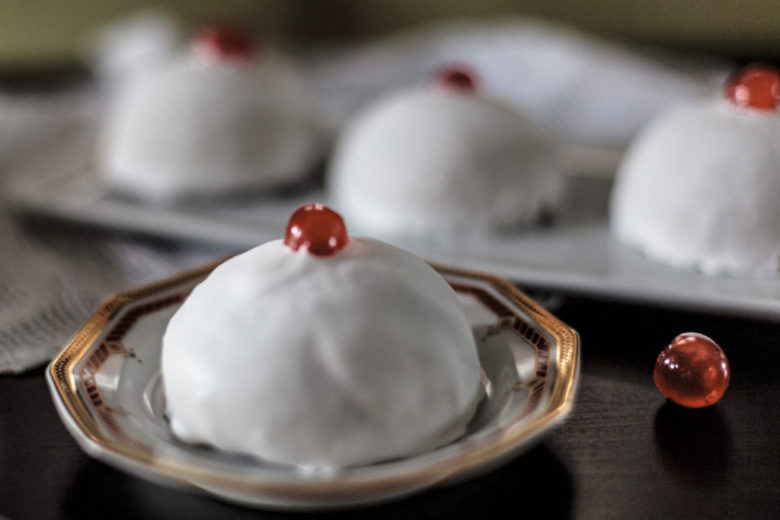 Unlike what one might think, this dessert was not invented after the canonization of the young sicilian martyr and would have its roots in the cults in honour of the goddesses Isis and then Demeter, both common in ancient times in Sicily
There is no person from Catania nor tourist who does not know them: on the occasion of the feast of St. Agatha, patron saint of the city that is celebrated on February 5th, its sales rise to the stars, delighting both adults and children with its sweet taste. We are talking about the minne (lit. tits) or cassatelle of St. Agatha, which by name and form refer to the persecution suffered by the Christian martyr when her breast was forcibly torn by the Roman proconsul Quinziano.
Their recipe calls for a sponge cake soaked in rosolio, stuffed with ricotta, candied oranges and dark chocolate, and then covered with white icing and topped with a cherry. Unlike what one might think, however, this dessert was not invented after the canonization of the young St. Agatha and would have its roots in the cults in honour of the goddesses Isis and then Demeter, both common in ancient times in Sicily and associated to a prosperous breast. On the other hand, as Tomasi di Lampedusa pointed out in his Il Gattopardo, the Church could have banished such a shameless dessert, had it not been so good and probably so consolidated in the cultural history of the island.
A further curiosity is given by the fact that the also called minnuzze di Vìrgini (since St. Agatha died when she was still a virgin) share their name with another dessert typical of Sambuca di Sicilia, in the province of Agrigento. Here, however, the minnuzze consist of a shortcrust pastry baked and filled with zuccata, cinnamon, milk cream and chocolate flakes, thus constituting a food of its own with a completely different genesis. According to numerous sources, in fact, it was invented in 1725 by Sister Virginia Casale of Rocca Menna, from the College of Maria di Sambuca, on the occasion of the wedding between the Marquis Beccadelli and Donna Marianna Gravina.
Its inspiration probably derived from the cults we mentioned above, but in this case its name is due to the surname of the nun (Menna) and to its status (she was a religious woman, and so a virgin). Moreover, in the village of Sambuca, the dessert is today the protagonist of the homonymous festival that takes place every year in May, during the celebration of the patroness Maria Santissima dell'Udienza, whose events are therefore far from those of those of Catania.
Translated by Eva Luna Mascolino